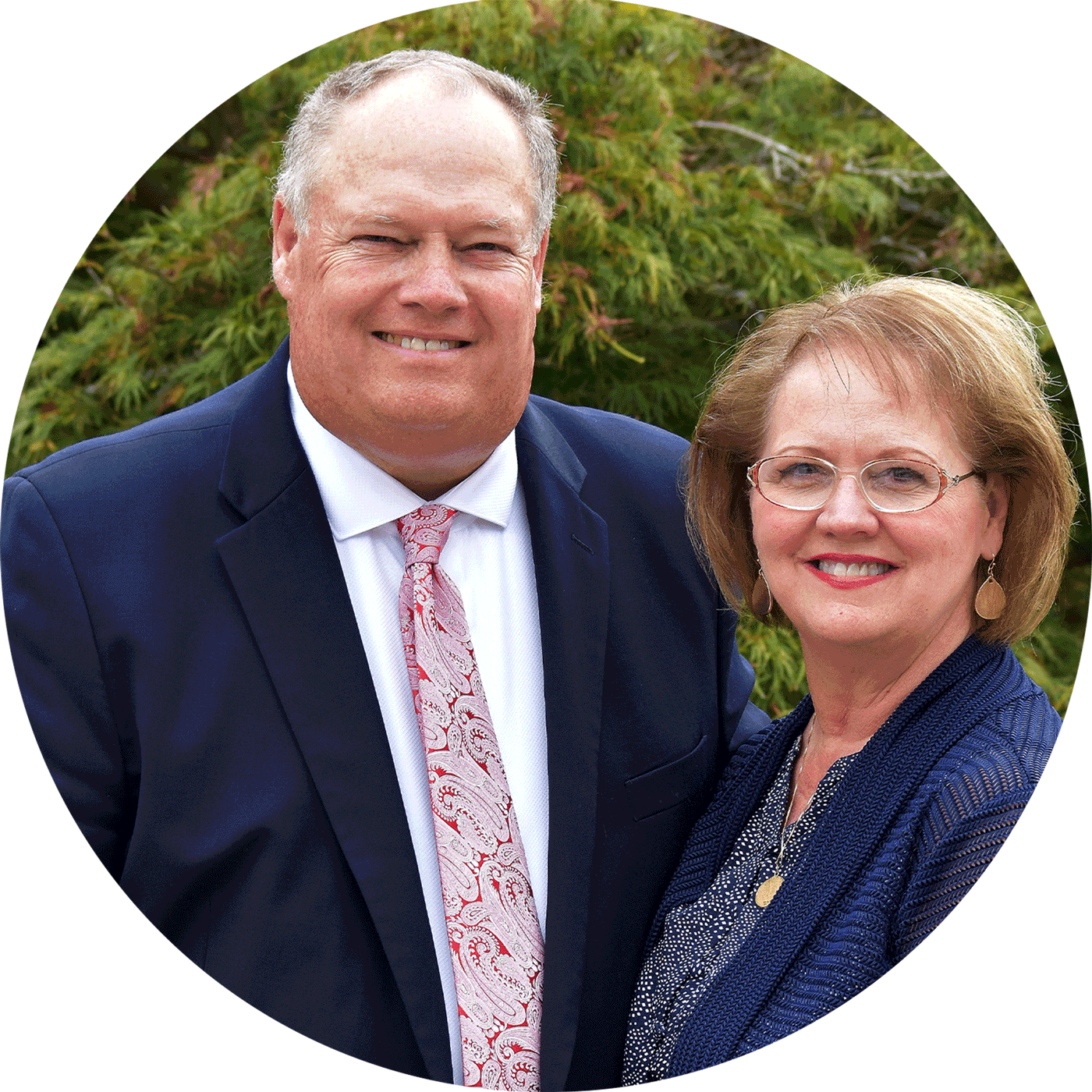 Dr. David and Trish McCoy
Pastor, Peoples Baptist Church
Dr. David McCoy has served at Peoples Baptist Church in McDonough, Georgia since 1981, and as the pastor since 1993. He has been married to his wife, Trish, since 1982. They have two daughters who are both serving the Lord.
Friday, May 14
3:00pm-4:30pm – General Session #1
4:30pm-7:30pm – Check-in and dinner on your own
7:30pm-9:00pm – General Session #2
Saturday, May 15
7:30am-8:30am – Breakfast provided
9:00am-10:00am – Split Men's and Ladies' Session
10:30am-12:00pm – General Session #3
Price: $275 per couple
*non-refundable $75 deposit
Includes 1 night stay, conference materials, Saturday morning breakfast, and 4 sessions geared to strengthen your marriage!
Sundays
10:00am Worship Service
12:00pm Servicio en Español
6:00pm Evening Service*
*not livestreamed
Wednesdays
7:00pm Midweek Prayer Service
SERMONS
One of our goals as a church is to help you understand and apply God's Word to your personal life.  We know that the Bible has the power to transform your life from the inside out!  Weekly messages are posted online so you can watch and listen again and share with a friend.  Enjoy!